TOP 10 Amy Adams Performances
Its accurate to say that Amy Adams is THE Actress of our generation.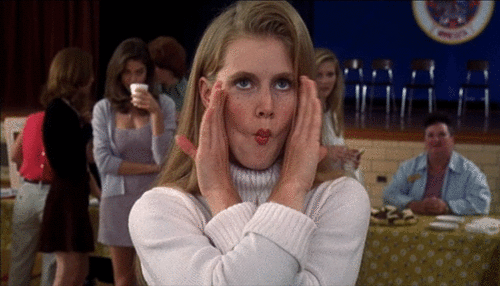 Since making her film debut in the 1999 dark comedy Drop Dead Gorgeous, Adams's work ethic has been a testament to her credibility as an actress. In less than 20 years, Amy Adams has starred in 42 films, made multiple appearances on television shows, and has earned five Academy Award nominations (no wins yet), making her one of the hardest working actresses in Hollywood.
Starting her career in the early 90s as an actress of Dinner Theater, Amy Adams's move into film was a bit of an unexpected turn. When her first film role came in the low budget 1999 comedy Drop Dead Gorgeous, one of her co-stars, the already successful Kirstie Alley, suggested Adams move to Hollywood to purse a career in film. Amy Adams took Alley's advice and soon moved to Los Angeles.
And here we are, nearly 20 years later and Amy Adams has created a phenomenal group of diverse characters that each show a different side to Adams's chameleonic abilities as an actress.
In this blog, I will be ranking my Top 10 performances of one of this generation's most enchanting leading ladies.
10.
Catch Me If You Can (2002)
Following a string of brief roles in film and television shows, Amy Adams received her first big break from director Steven Spielberg who cast her as a Lutheran nurse with braces in 2002's crime-comedy Catch Me If You Can. Playing alongside Hollywood's ultimate leading man, Leonardo DiCaprio, Amy Adams holds her own in this supporting role that encapsulates her likeability as an actress.
9.
Junebug (2005)
Catch Me If You Can is what put Amy Adams into the public eye but it was 2005's Junebug that garnered her critical acclaim. Amy plays Ashley, a young pregnant wife who is optimistic and very talkative. Although this is another supporting role for Adams, she steals the show with her charisma and charm by creating such an endearing character. It really is Adams's performance that makes this film worth a watch. Amy Adams earned her first Academy Award nomination for this film.
8.
Doubt (2008)
As a fearful nun, Amy Adams does a brilliant job at conveying her trepidation for events to come through expressions of apprehension. Once again, she acts alongside some of cinema's finest, Meryl Streep and Philip Seymour Hoffman and holds her own in what is a stirring performance that earned her another Academy Award nomination for Best Supporting Actress.
7.
Drop Dead Gorgeous (1999)
Yes, Amy Adams's feature film debut as a ditzy blonde cheerleader who enters a small-town beauty pageant remains one of my all-time favorites. As Leslie Miller, Adams is comical, sexual, and vacuous in her interactions with the documentary crew that is filming the pageant. Drop Dead Gorgeous is one of my favorite comedies. It has an All Star cast and if you haven't seen it, I highly recommend it. Even if it is not your type of humor, watch for Adams' hilarious breakout role.
6.
American Hustle (2013)
Amy Adams portrays a character of many colors in David O. Russell's crime-comedy American Hustle. Taking place in the late 70s, Amy Adams plays Sydney Prosser, a con artist who adopts a fake English accent throughout the film to fool those around her. This really is Amy Adams's movie. She steals the show with her dynamic, yet flawed character and she has never looked more glamorous. This would be Adams's fifth Academy Award nomination and her first in the Best Actress category.
5.
Arrival (2016)
As a Linguistics Professor who is enlisted by the military to use her skills of translating language to find out the reasons for the arrival of alien lifeforms, Amy Adams portrays Louise Banks with such a sincere tone. Much of the film is seen through her viewpoint and a lot of how the viewer reacts depends on her emotional reactions to these unusual lifeforms. Amy Adams has that remarkable diction that is so hard to find in a professional actor where every word being said catches you and you are able to follow along because her enunciation is so clear and there is such a calming quality to her voice that defines this character she plays who is really a modern-day hero.
4.
Enchanted (2007)
How innovative was it for Disney to create a movie in which all the elements of an animated film are brought to life? Enchanted starts out in the animated kingdom of Andalasia, where princess-to-be Giselle is banished into the real world by an evil Queen. From that point on the film becomes live-action and the animated princess is now played by Amy Adams. Wearing elaborate gowns, Giselle walks the streets of New York City, hoping to find her way back to Andalasia and be reunited with her true love. A performance in a film like this could have easily been a disaster but what Adams does with this character is literally play her as if she is living in an animated fairy tale world. She goes so over the top and literal with Giselle that it is visceral and real to the viewer. If Junebug gained Adams critical attention, Enchanted is what introduced her to fans around the world. And in 2007, there were so many more familiar actresses that could have played Giselle, but Amy Adams was so brilliant in this role and to this day, it is the one that most people remember her for.
3.
The Fighter (2010)
My only problem with David O. Russell's 2010 drama The Fighter is that Amy Adams's role is so brief, I wanted more! As Charlene, the real-life love interest to Mark Wahlberg's character Micky Ward, Adams portrays Charlene as this sexy but quiet woman who works in a bar and is rumored to have a bad reputation. She doesn't let Micky's controlling mother, or his seven sisters get to her, standing up to them through all their put downs as they blame her for distracting Micky and causing him to lose his fights. The interactions between Amy Adams and Melissa Leo are the best parts of this film and although she is quiet, Charlene is not a woman you want to mess with.
2.
Nocturnal Animals (2016)
In this modern-day film noir thriller, Amy Adams is delectable as Susan Morrow, an Art Gallery owner who is sent a manuscript written by her ex-husband. Susan lives a very wealthy lifestyle, but we see in her interactions with people and the way she carries herself that inside, she is a damaged woman and through reading her ex-husband's novel, we find out why. Directed by Tom Ford, every moment of this film is so thrilling and shot so effectively. And Adams, despite not saying a whole lot, really pulls you in with her stoic nature. We see the way she views herself and the trouble she has caused through her eyes and in the end, although some may feel she has gotten what she deserves, we can see the guilt and regret in her expression and can't help but feel sympathy for her. For me, Susan is the most complex character Amy Adams has ever played.
1.
Sunshine Cleaning (2008)
I go back and forth between Nocturnal Animals and Sunshine Cleaning as my favorite Amy Adams performances and in writing this article I have figured out why.
Both characters in these films are victims. Although we may not know it from the start or even see it visually, these characters are women who have made bad decisions that have put them in the place they are in and I put Adams's performance in Sunshine Cleaning at the top of my list because it was the first film of Adams' that I saw her as more than just a supporting character, but as a leading lady who could express every emotional anguish she is feeling without even saying a word.
In this low budget independent comedy-drama, Amy Adams plays a single mother who works as a cleaning lady. From the second we meet Rose, we see the regret on her face, the life choices she wishes she hadn't made that got her to where she is today. She is having an affair with her former high school sweetheart who is now married with children. Rose wants to live in the past, when she was the most popular girl in school, the head cheerleader dating the football star. With her unemployed sister (played by Emily Blunt), Rose starts her own business called Sunshine Cleaning in which she and her sister clean up crime scenes. As the film progresses, we see Rose's character fluctuate between fulfillment and disappointment. This was one of the first films Adams did after receiving worldwide recognition for her performance in Enchanted. It is a completely different character that Adams plays but after nearly ten years and dozens of illuminating performances, her portrayal of Rose in Sunshine Cleaning is the one that resonates with me the most.
Please share your favorite Amy Adams performances in the comments below!
Thank you for reading my article and for more Top 10 Lists, please subscribe to my blog Some Like It Hollywood!